Obituary for Ronald Laurence Lillesve
Ronald Laurence Lillesve, at the age of 83 and after a long fought illness, returned to his heavenly home on Friday, September 7, 2018 in Central Point, Oregon – family and friends will miss him dearly.
Ronald (Ron) was born in Grand Rapids, MN on April 13, 1935 to Obert M. Lillesve and Angela C. Serbus Lillesve. He graduated from high school in 1953 – the same school as Judy Garland. After high school, he joined the Army where he served his country, fortunately not during wartime. While in the service, he traveled and spent a good amount of time in Germany, which he loved. While in Germany, he further gained his love of cars and brought back a bright red Austin Healey. After returning home, he attended Itasca Junior College in Coleraine, MN and in his spare time worked at the Blandin Paper Mill in Grand Rapids, MN.
In 1959, while attending college, he met and married Catherine Marie Bellefy. After his graduation from Itasca Jr. College, he moved to Bemidji, MN to finish his education and graduated in 1961 with a BS in education. His first teaching job was in Alexandria, MN where he taught elementary education and coached sports. No longer content in Minnesota, he applied for numerous teaching jobs along the west coast and in 1966 was hired by the Medford School District to teach at Jackson Elementary School. Ron, Cathy and their 4 children packed up their "wagon" (station), trekked west, and settled in Central Point, OR. Ron taught primarily 4th and 6th grade at Jackson Elementary from 1966 until his retirement in 1993. He was a strict teacher and did not let his students misbehave which developed a love and respect from many of his students who have kept in touch with him for years to come. One of his students even married his son Raef.
Ron was a devoted father and spent time coaching his boys in baseball and basketball. He was instrumental in the completion of the Central Point Little League fields which he volunteered untold hours. He also donated many hours helping to re-build the playground at Oak Grove Elementary School.
Ron was an avid golfer and spent much of his spare time at the Rogue Valley Country Club. He and his three boys (and eventually one grandson) entered many golf tournaments there. When his granddaughters were young, he would take them on dinner dates to the "club" in his convertible. These were special outings for Ron and his granddaughters loved them as much as he did.
While raising his family, he often took them camping which developed a love of the outdoors for all his children. He enjoyed hiking and exploring new areas. Ron was somewhat of a perfectionist as exemplified by the outlining of his tools on the wall of his extensive woodworking shop where he could build or fix anything! He was also clean/neat freak as demonstrated by the "white glove test" on doorframes before Santa Claus would ever come to his home on Christmas. Each January he hand wrote birthday cards for all his children and grandchildren and had them addressed and stamped ready to go by their birthday month. He worked tirelessly on his property and maintained a beautiful yard. He was a hard worker and at the end of the day, he looked forward to an ice cold beer (or two…)! Ron and Cathy ultimately divorced in 1981 and he never remarried.
Ron is survived by his beloved sister, Jean Ann Lillesve White (Tom) of CA; brothers, Dudley Thomas Lillesve of AZ and Gary Joseph Lillesve (Karen) on MN. His children, Jeffrey Scott (Sarah Stubbs) of Bend, OR, David Michael Lillesve (Karen Gieg) of Medford, OR, Catherine Ann Lillesve McFarland (Mark) of Redmond, OR and Raef Anthony Lillesve (Shelley Quitt) of Sedona, AZ. He has 12 grandchildren and 10 great-grandchildren. He was very proud of his children and grandchildren, loved them dearly, and spent many hours attending their numerous school and sporting activities/events.
A "Celebration of Life" (open house style) will be held on Saturday, October 13, 2018 (2:00-4:00 pm). For more information, directions and to RSVP, please contact David/Karin at 541-734-9836. The family would love any stories/memories you have of him to add to his book of remembrance. Please send stories/memories to cathmcfarland@gmail.com.
A private family "Celebration of Life" will be held on Saturday, October 27, 2018 in Bend, OR.
To send flowers or a remembrance gift to the family of Ronald Laurence Lillesve, please visit our Tribute Store.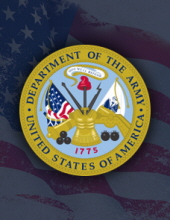 Thank you for sharing your
memory of Ronald
Provide comfort by sending fresh
flowers from our local florist.
No thanks, please don't show me this again.